Wells Fargo Health Advantage® Eye Surgery Patient Financing
| | |
| --- | --- |
| | Financing for the eye surgery your patients need |
Offered by a stable and experienced company, the Wells Fargo Health Advantage credit card program offers a comprehensive range of financing options. That means your patients have the flexibility to receive eye surgery, including LASIK, refractive, and cataract surgery, now and pay over time with financing. With competitive provider rates, efficient online tools, and a competitve Annual Percentage Rate (APR), you can focus on providing ophthalmic treatment options to your patients while building your clinic, practice, or eye surgery center.
Learn more about how the Wells Fargo Health Advantage credit card program can benefit your practice and your patients for the eye surgery they need.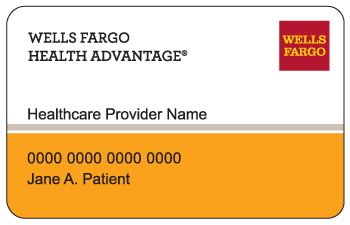 Not a business?
Cardholders call
1-877-805-7744
Mon–Fri: 8:00 am - 6:00 pm
Central Time
Increase business with:
Greater customer purchasing power
Special terms promotions
Unique marketing opportunities
Consistent credit approvals
Competitive credit limits
Questions?
Businesses call
1-800-577-5221
Mon–Fri: 7:30 am - 5:30 pm
Central Time